I've been fortunate over the past 18 months to speak at a variety of events, from on-stage at VMWorld, to talking to CxO level at a Chief Wine Officer event to presenting in front of Stagecoach's very own Senior Leadership team. Each event had its challenges; different formats, different topics, and different audiences but all of them were very rewarding.
I'm sure some of the people reading this blog will be either know me professionally or personally and most will be well aware that I'm not a shrinking violet when in company. However as anyone who has ever had to talk to a crowd or present something publically will know, chatting amongst colleagues is certainly not the same.
I was given the opportunity by VMware around 18 months ago to appear on a customer testimonial video, answering questions around our decisions to choose VMware Cloud on AWS. Although I was very confident with my knowledge, being under a set of lights, with professional grade cameras around me made me incredibly nervous. I've since had the chance to talk a number of times, and although I am far from the seasoned professionals you've see on stage at the various conferences, I thought I'd pass a few of my experiences on.
3 – 2 – 1, action!
This type of interview, to me, is completely unnatural. I find that you end up using phrases or terms that you've thought of earlier and I think it appeals to a very specific market or target audience – but as a customer, it doesn't hold a whole lot of value to me.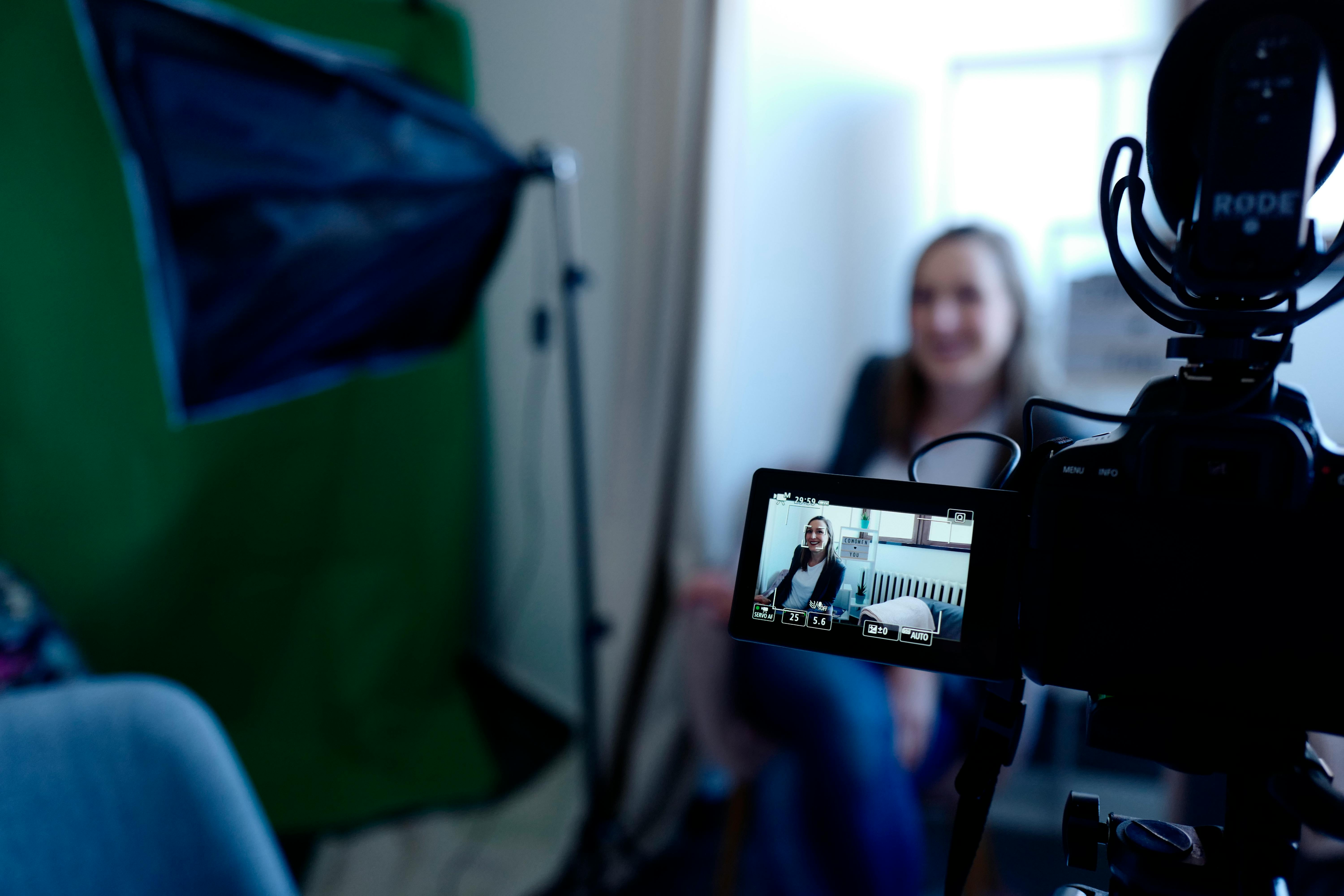 Having said that, it's something I am glad I experienced and at least I can say "I did it!". The team sent by VMware were very professional, preparing the questions a few days in advance and made me feel at ease, but they did need a few takes as I made mistakes in my answers or used too many filler words such as "erm" or "you know", etc. I think the output was good, but this was my least favourite form of media.
Sadly for me, my work colleagues thought it was funny to put this video on loop in our reception for a good few months. There is only so many time you can watch yourself on TV and cringe…
Panel Speaker
In complete contrast to the video interview, panel speaking is where I am most comfortable, and also where, as a customer, I would get most value. My experience was talking again for VMware at VMworld Barcelona in 2018. I was one of three customers alongside the 'presenter' from VMware, Nico Vibert. The questions weren't scripted, and not wholly pre-planned other than a conference call the week before. The other two panelists brought notes in, which initally made me feel ill-prepared – but once I got settled answering questions, I mostly forgot about the people watching in the audience.
I think one of the best things about these types of sessions is the real world experience of customers using the products, but also they typically allow for questions towards the end. My only advice for doing something like this, is ensure you have some 'chemistry' with the presenter – I don't mean you need a bro-mance, but certainly an understanding between you both. Also, because you're not on your own, the pressure tends to be off you a little, a perfect introduction into public speaking if you ask me.
Solo Presenting
This I have done a few times, at a Chief Wine Officer evening in London and also (albeit on a smaller scale) to colleagues in the workplace. Usually you'll get the opportunity to bring a slide-deck, or something to jog your memory as your talk through your topic. Any presenting whilst on stage will make you feel a little exposed, as there is nobody to hide behind, but my advice is to look to others such as Michael Cade (Veeam) to see exactly how its done.
I try to make sure I speak slowly and clearly, although my Mancunian accent often sneaks in and leaves most people south of Stoke looking confused, and this is an area I probably need to work on over the next few years. The only other advise I would give is to know your subject. If you know what you're talking about, you'll be far more confident.
Group Presentations
I was very fortunate last year (2019) to be asked to be part of the Stagecoach Talent Programme, a small number of staff chosen as the business feels they have the potential to develop further and assist the business. This programme was especially useful for me as it gave me further knowledge of the transport industry I hadn't had before, allowed me to network with colleagues and lastly got exposure to the Senior Executives within Stagecoach.
Part of the programme is a 'business challenge' where we were put into teams and set a challenge over a few months, with the end game being a presentation and business plan to our CEO Martin Griffiths and a number of the executive board. Its fair to say the presentation was a success thankfully, but presenting something I wasn't an expert on, to a team of people who had 100s years experience between them was wholley unnerving. It put me well outside of my comfort zone, and I will definately look back in years to come and think about what a valuable experience that was. Oh, and if any of those lovely panel members ever read this, it turns out you're all quite normal people – who knew! 😉