Apple's announcements are usually loud, brash and hit the headlines worldwide, but last week they released a new MacBook Air and iPad Pro with barely a headline in sight due to the ongoing Covid-19 crisis. More interestingly though was a ipados update which could change the iPad as we know it.
So much like every tech geek I've owned pretty much all form factors of mobile.and desktop devices over the years, from a flip phone to a full tower desktop. A majority of them have become my daily driver, but one form factor just had never stayed long, and that's the tablet. I've had iPads, I've had Samsung tablets and even Google Nexus but there's a niggly things that have put me off. Currently I run a 2018 Dell XPS 13 at work, and a 2017 MacBook Pro 13 at home, I like a compact device, that isn't too heavy but still fully functional.
Form Factor: can't stand up on your laptop and too big to hold in 1 hand for long periods
Input: Touch is great, but when I want to do serious work I want a mouse and keyboard input
Applications: For home use, having the apps that I have on my phone is fine, but in reality to become my daily driver, it needs more than that.
I do like a Apple announcement, not because I'm a huge fanboy but even today, when Apple do something the tech industry stands up and takes notice and they often set trends (see the removal of 3.5mm jack as a more recent one). This time round, there were the usual hardware improvements, CPU, RAM, etc which you'd expect, a curious LIDAR sensor for the iPad Pro and the new keyboard in the MacBook Air, a relief for all MBP owners, I'm sure.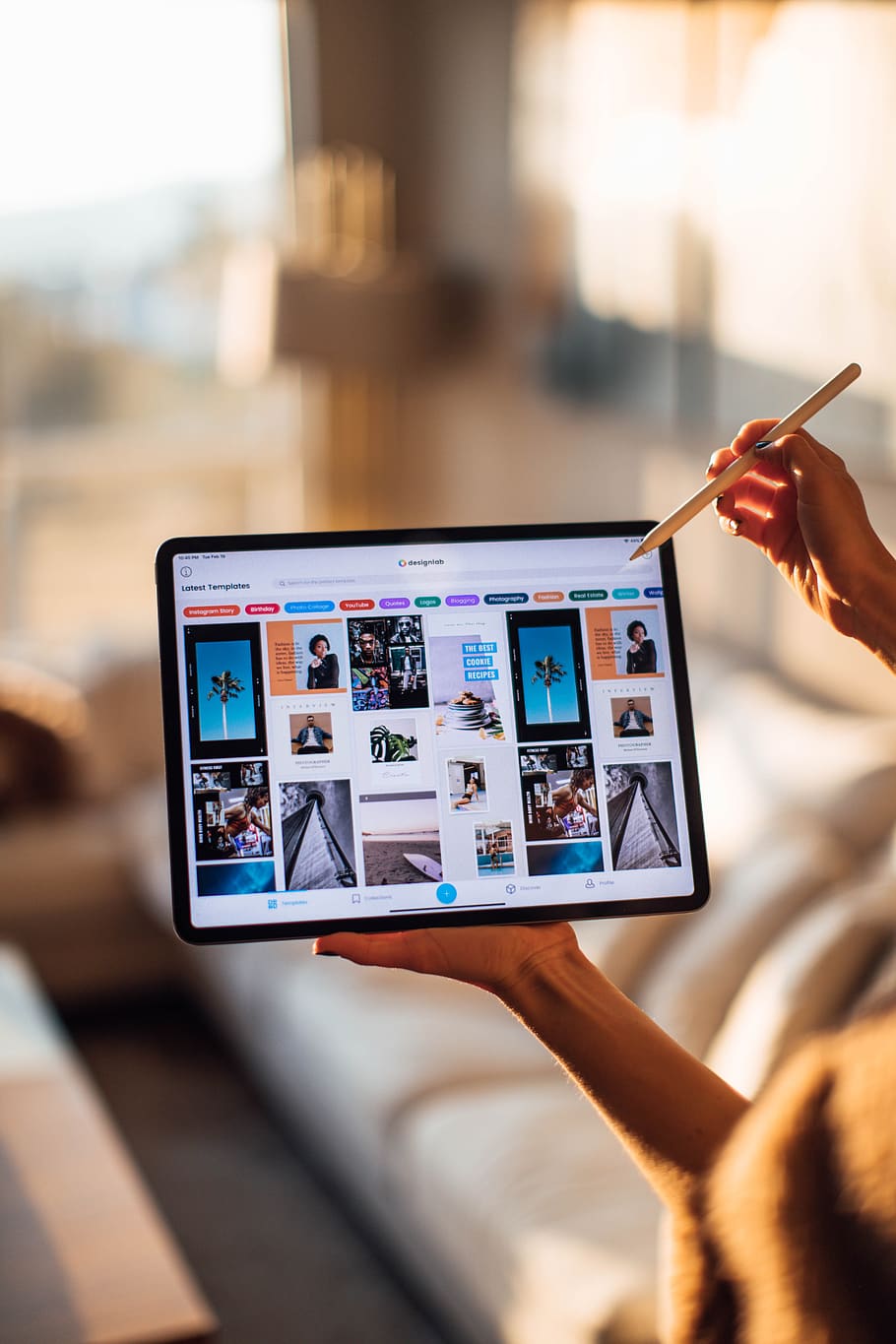 The big announcement for me though was Apple support for mouse input on ipados. Sounds insignificant doesn't it, but in true Apple style, the cursor is semi-transparent circle and it snaps to buttons to make things a little quicker. They've also added support for gestures on the magic mouse and trackpad. They also announced the magic keyboard which has passthrough USB-C charging, a backlit keyboard, trackpad, adjustable hinge and also of course acts as a cover.
I can hear you all now, "Sam, who cares?". I know, I know. It all sounds a little salesy, but I think this has the potential to be the game changer that makes the iPad Pro a laptop replacement. I mean it has enough storage (up to 1TB), 6Gb RAM, a beautiful near 13′ touchscreen, 8 core graphics processor and with ipados on top of it, it should run like lightning.
I appreciate that for power users who have to compile code, or are writing powershell on a daily basis it's maybe not the right device for you. But for someone like me, whose days are spent mulling over emails, writing design documents and on occasion fixing the odd server problem via RDP or otherwise (despite my colleagues threatening to revoke my admin accounts) it could be perfect.
Yes, it is not cheap. Realistically most will want the 12.9′ version, probably with 256Gb storage and the new magic keyboard. In the UK at the moment, that is going to set you back £1419 and that's without the Apple Pencil, another £119. It's crazy expensive, but when you look at the price of a similar specced MBP at £1500 and XPS at £1350 then it doesnt look all that badly priced. Forbes have even ran a comparison of the new iPad vs the new 2020 Macbook Air and seems it outperforms it in CPU, display and other less critical areas such as microphones and cameras.
The questions for any of you readers out there is "Are any of you using an iPad as your daily driver in work?". Are you as excited as I am, or am I just getting caught up in the Apple hype? What, if anything is missing from the App store that allows the iPad Pro being a workhorse for the office? Drop me a comment on LinkedIn or tweet me on Twitter and let me know.